I really wished two more books made it to this post but I'm still in the middle of them! Was in a bit of a reading slump when I started The Nightingale, and wanted to pick up a light contemporary (Second Chance Summer is staring at me, yall) after I was done with that but We Are All Completely Beside Ourselves is due soon (library book cons *SIGHS*)…
As before, my reviews are from my goodreads (with minor edits here and there), written as soon as possible upon finishing the book (so that everything is fresh in my mind). Spoilery sections (if any) will be indicated with a warning so fret not if any of the following are on your TBR!
THE START OF ME AND YOU by EMERY LORD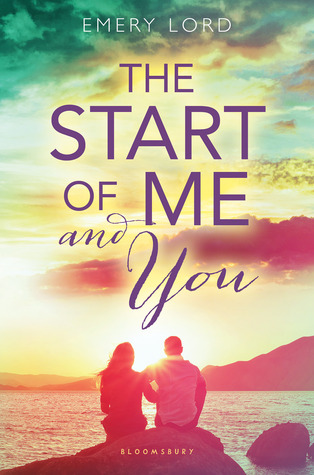 version read (on my kindle):

416 pages

Published March 1st 2016 // Bloomsbury

Rating:  5 stars
It was definitely the second half of the novel that made me rate this highly. Also, my kindle version has bonus content (series of letter exchanges) which was just SO FREAKING CUTE!! And the Open Road Summer reference was delightful! Don't you love it when characters from the author's other books make appearances?!)
I believe it was the 'labelling concerns' that put me off at the beginning of the novel (appeared to me a trite and trivial concern but I suppose it's easier said than done to not let these things bother you), but I'm glad the significance was elaborated realistically and in depth as the story progressed.
Really appreciate how Emery Lord spends time on every single character, giving secondary characters their deserved 'screen time' to address their purpose(s) in the novel; it felt like everyone had reason for being written. Their interactions with the protagonist were meaningful, and contributed to her development. I simply adored the relationships in this novel; familial, platonic, materteral and romantic (can I just say how wonderful the progressions were, particularly on that last one there).
Paige's anagnorisis stuck with me and the popular culture references were hilarious. The heavier themes were delved into with honest sensitivity, and thought provokingly explored that left me feeling hopeful.
Excited to get my hands on Emery Lord's latest book! Enjoyed this more than Open Road Summer.
THE WRATH & THE DAWN by RENEE AHDIEH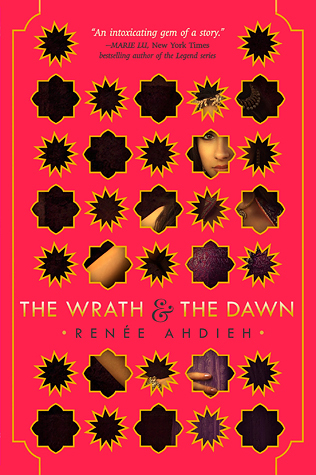 404 pages

Published May 12th 2015 // G.P. Putnam's Sons Books (I don't know why I recall Penguin being the publisher but this is what's stated on goodreads so)

Rating: 4 stars
This book had a considerable amount of hype on booktube.
[MILD SPOILERS AHEAD BUT ACTUALLY NOT REALLY BECAUSE THE SUMMARY AT THE BACK OF THE BOOK MENTIONS THE EVENTUAL LOVE STORYLINE]
I wanted to love this as much as everyone else but it's hard for me to do so when I fail to understand the attraction – no, I suppose it's more than that… the love? – (on Shazi's part) towards Khalid. I mean, her whole purpose, her very motive that drove the plot, that started the ball rolling was vengeance. And yes, the futility of revenge has been addressed in the book but can we hit pause on 'love triumphs' for a moment? I needed more from the pages where she started warming up to him, when it came across to me as her softening to his charisma more so than for who he was beneath his stoic facade (I wouldn't necessarily say she threw caution to the wind because her warning bells were still intact, but the rate at which her defenses collapsed belied the resolute protagonist introduced, which was kinda disappointing). Be it more dialogue interaction, more revelations, more reason – just more, so as to make the feelings more convincing.
The writing style evoked enthralling and vivid imagery; beautiful descriptions and fine attention to detail that brought the setting and culture to life. Diversity is always a welcome to the usual YA reads.
The witty characters also allowed us entertaining dialogue. Hoping to see more of Shazi's sister in the sequel; she's taken a backseat in this novel.
And for the love of all socially incompatible relationships:
Jalal and Despina!!
I'm rooting for them more than the main couple lol.
Oh and did anyone notice that 'with abandon' was used rather frequently throughout the novel?
CONTROL by LYDIA KANG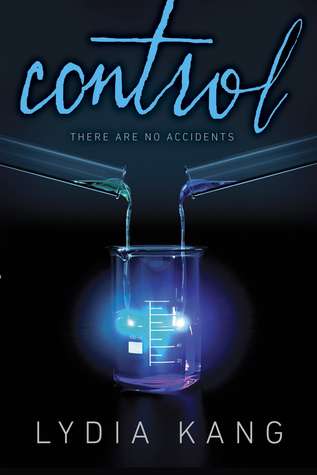 393 pages

Published December 26th 2013 // Dial Books

Rating: 4 stars
The world-building was good – the futuristic setting was enhanced by the science on which this novel was so heavily-dependent. I think it's always the science in such novels that leaves me worrying at the plausibility of a similar future, that these fictional settings will become our reality (maybe not in my lifetime but who knows, eh?).
Having studied molecular Biology helped with my understanding of the terminology, what with genetics being the basis of the set up, and in that sense, I found myself to be further engaged. BUT that doesn't mean a reader without bio knowledge will have difficulty following, as the important terms pertaining to the plot were explained. I'd like to know though: does struggling with this aspect of the story make one appreciate the book less?
The main reason why this wasn't a 5 star read for me was the plot predictability, which I think can be attributed to the few clichés (particularly with Aureus & Cy). Also, I felt that the story could have played out similarly without the romance… the relationship just seemed like a "bonus". It wasn't a huge concern (I didn't find myself rooting for it either; it was just, like "oh they're together now… okay then"), but I guess it gives further reason to the character's (shall not be named to prevent spoilers) decision at the end, simultaneously being a plot catalyst, particularly for the sequel (i believe there's one?).
I would've preferred a chapter or two more before the epilogue to replace the expository narration bits in the epilogue, for those parts (while few), made it seem like the author was rushing to wrap things up.
Tbh, the most interesting character for me was Ana. I thought the way she was introduced was brilliant- so much suspense and with such a thrilling backstory at that. I'd wish more light was shed on Marka's backstory though. And everytime Hex is mentioned, I can't help but see him as four arms from Ben 10 lol.
THE EPIC ADVENTURES OF LYDIA BENNET by KATE RORICK & RACHEL KILEY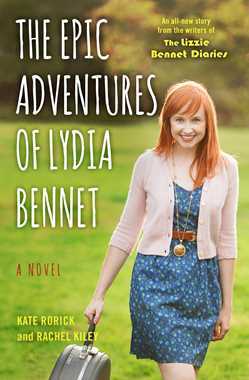 336 pages

Published September 29th 2015 // Touchstone

Rating: 5 stars
I re-watched The Lizzie Bennet Diaries and Lydia's vlogs in preparation for this novel. It would definitely help bring context to the opening of the book, and this is a must read for anyone who has finished the above series and always wondered what happened after that. And come on, it has a crazy talented and amazing cast and stunningly clever, witty, hilarious dialogue – what more could you want? The epitome of a modern twist on a classic. You can, however, choose to read this as a standalone as everything will be explained (but it feels like coming home again to familiar characters if you've followed their journey online for so long ya know).
Anyway, I cried. Multiple times (this is very rare, might I add). So real (and so scary in that sense, yet so amazing), so heartfelt, so healing, SO INCREDIBLY WONDERFUL.
Lydia Bennet is just so great; a remarkable, memorable character that stands out amongst many other fictional characters I know. The character growth is phenomenal and the pain – oh the pain – hits you in places you least expect it to.
The thing about this story is, while the circumstances that landed her where she is differs from whatever we have experienced, and are uniquely hers, it is the way she reacts to them and the emotional and mental aftermath that resonates with us (her connection with me runs on a personal note, and she gave voice to what I couldn't or refused to see. And for that, I am immensely grateful). She has also shown me courage and the strength necessary to move forward from a personal failure and that sometimes, it's better to accept the help from people who care about you, even if you didn't ask for it or think it frustrating for reminding you of your vulnerability.
I thank Lydia for reminding me to differentiate consequences of your own mistakes from situations that were not within your control, as well as the importance of giving yourself second chances, as hard as those may be. Above all, Lydia Bennet is a timely reminder of hope to me, that there are other ways (albeit longer, indirect ones) that can help you get to where you want to be. And while it may not be desirable or easy, you need to do what you can at that point in time to help yourself.
Reading this was an emotional, hard-hitting journey but I'm so glad I was able to be a part of the ride. Bless the authors for this gift of a novel. Definitely a top contender in my favourite books of all time. I have learnt so much from The Ly-Deee-Yaaah!!
THE NIGHTINGALE by KRISTIN HANNAH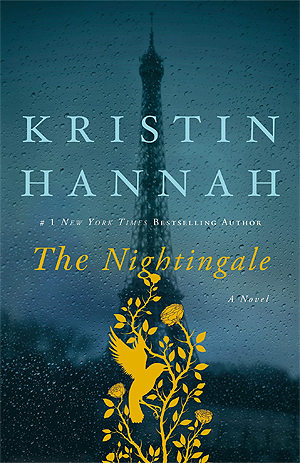 440 pages

Published February 3rd 2015 // St. Martin's Press

Rating: 5 stars
Well this book wrecked me. I had to put it down multiple times to wipe those tears (it's really hard for books to make me cry!!) and I see why it won a goodreads choice award!
The thought at the forefront of my mind was how blessed we are to be living in peacetime and how precious life is. It truly is a gift and it shouldn't need something as drastic and terrible as war to remind us so.
As with all historical fiction for me, it was a bit hard to get into in the beginning. The political intricacies demanded most of my focus but it was ultimately the emotions behind each character that truly sold the book for me. Each character had a purpose; none of them were written simply for the sake of being there. The time jumps from wartime to the present day narrative were very smooth.
I don't know if the depictions were sugar-coated but the intensity sure didn't come across that way. I appreciated the unflinching delivery and how the most difficult relationships were never glossed over. The details and rationale were all delved into such that as readers, we are able to comprehend where each of them are coming from, regardless of our preconceived notions.
Empowering and beautifully written.
Women can do just as much, if not more than men, in their own ways.
I hope you had a fantastic reading month too! You can follow my real-time reading updates/ bookish activities on goodreads (I have more reviews there; link in bio)! Thanks for reading my reviews (:
*This post will be edited when I'm not half asleep because it's currently 1am where I live and I can't figure out why the formatting is weird. I wanted to get my wrap-up up on the blog asap so pardon the odd formatting & any other errors for now!